Laser Eyebrow Tattoo Removal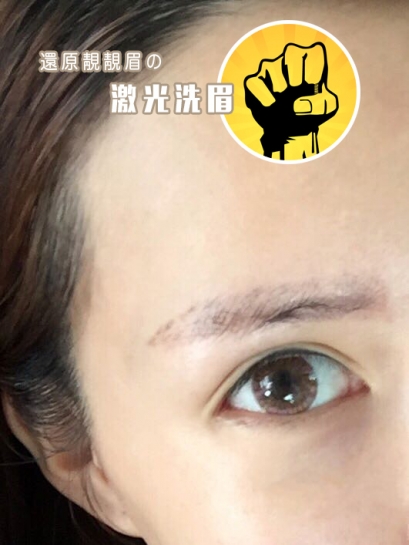 Laser Eyebrow Tattoo Removal
No breach of skin, No bleeding, No scabs! Help to correct the old design eyebrow design.
Laser Eyebrow Tattoo Removal
We use korean machine dedicated for eyebrow tattoo removal. Reomve tatoo color without wounds, bleeding, nor scabs. It is time for you to remove your old style eyebrow design and have an eyebrow remake!
What special
Our Laser Eyebrow Tattoo Removal treatment can help remove the tattoo color on eyebrow with no wound. No breach of skin, No bleeding, No scabs! Can immediately get back to usual life in next day including face washing, makeup. Colors will be fade slowly.
Principle and

Precautions
The laser will go direct into skin and break down the color while color

particle

s broken down will be absorbed and drain out from body.
The laser machine is only effective in blue, black and brown color in skin, only little or even no wounds would be made to

scarfskin

.
Usually 2~5 treatments is needed to remove all color on eyebrows with at least one month i

nterval between two treatments.

Tattoo color in brow actually contains black and red, there should be at least one month i

nterval between removal of two colors.

Usually a better result to remove black color, then red.
Price
Original price $2,800, discount price $1,200 per treatment. Generally 1~3 treatments needed, depending on previous tattoo color. Two more Free treatment will be provided if color remains after 3 treatment (Buy 3 get 2 Free).
Discount will be offered if booking is made through this web. Treatments wll be handled by random beautician.