Korean Style Hairline Embroidery (Package)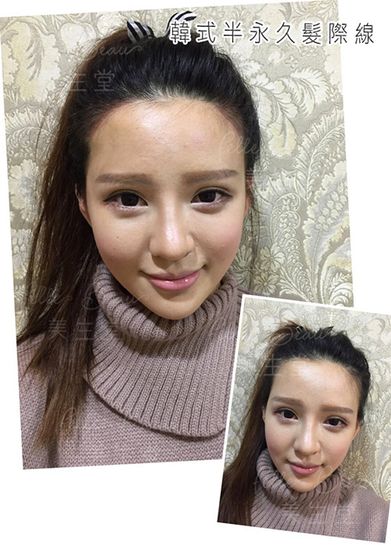 Korean Style Hairline Embroidery (Package)
Concealing thinned hairline areas, give the illusion of a rounded hairline, smaller forehead, and smaller face!
Include 2 retouch procedure(s) within 12 months

Principle
We use US natural pigment which near to real hair color to make strokes, imitate real hair lines and directions. Can effectively solve frontal balding and wide forehead problems.
Applicable

to
Frontal balding

Bald head

Wide forehead
Process
Consultate with client and design the hairline procedure area

Apply cleanser on procedure area for sterilization and anti-inflammatory

Make strokes according to real hair lines and directions

Apply soothing cream to reduce painful

Apply wound shrinking fluid to help stop bleeding and prevent color lost

Finally apply coloring solution to help fix color
Procedure duration and Price
Procedure duration and price depends on procedure area size, longer procedure time and more pigment will be need if procedure area is large and extra charge will be charged.
Lasting time
Korean Style Hairline Embroidery result last for 2~3 years. The package included 2 retouches, can be used within 1 year, no extra charges.