Korean Eyelash Extensions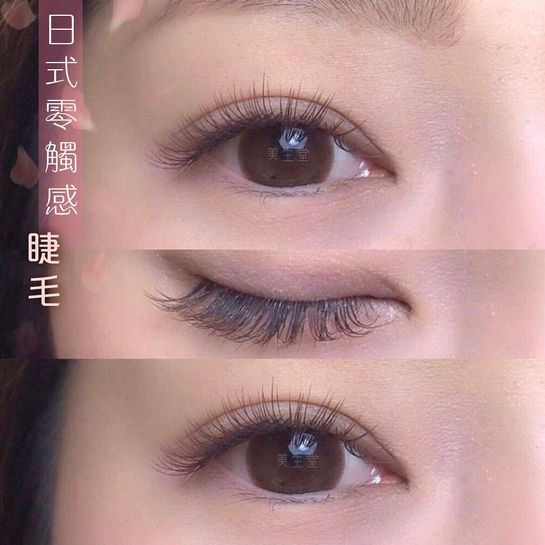 Korean Eyelash Extensions
No more mascara or false lashes, your morning routine become quick and easy with doll eyes.
Extension method
Extension is done at 1.5mm interval between the edge of extensions and natural eyelash roots by low stimulation adhesive to acheive volume, slim and curly eyelashes.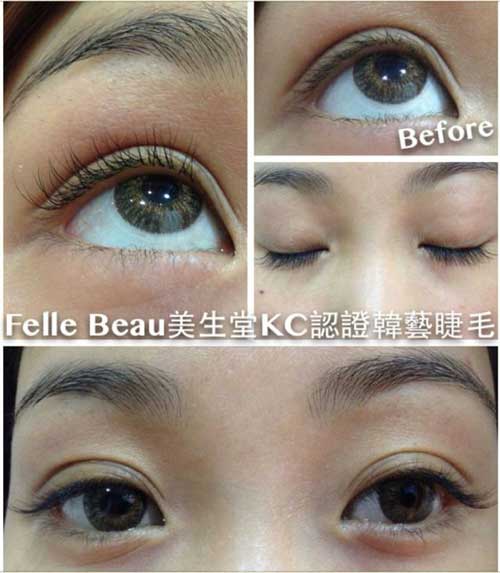 Process
Eyelash Extension Technician

will give a check on the condition of your eyelashes and cousult with you.

Please raise out your requirements during consultation.

Eyelash extention will be done at 1.5mm

interval between the edge of extensions and eyelash roots

.
We provide 100% eyelash extention and no limits on design at fixed price.




Volume Lash
100% extention on every single natural eyelashes to increase volume. Second extention have to be done if only have less eyelashes. We do not suggest exaggerating volume as it is not real.
Slim L

ash
Extension done by lashes longer than natural to acheive a slim eyelash design if natural lash is thick.
Curl
We have 2 different curly for you to choose, Natural Curl and Sexy Curl.
Attention
Please tell our Eyelash Extension Technician immediately if you feel uncomfortable during the extention procedure. Keep your eyelashes dry from water or steam for 4~5 hours.
Eyelash Extension Technician in Felle Beau
A professional eyelash extention technician prevent you from allergic reactions, redness of the cornea, itchiness or discomfort around the eye area.
Our Eyelash Extention Technician were well trained, we help every client to choose the best eyelash, design, length and curl that suit you the best.
About eyelashes
An eyelash is one of the hairs that grows at the edge of the eyelid. Some people may have double eyelashes that causes 2 or 3 rows of eyelashes.
Upper lash is longer than under lash and more curly. Average number of upper lash is 100~150 while length is 8~12mm.
Each of the eyelashes goes through a predictable, average 3 to 5 month cycle which is the shorest cycle of all hair on our body. Each individual eyelash is programmed to reach a certain length, fall out, and then re-grow. Eyelash can be grown to a length 1~2mm in one week and reach its longest length in 10 weeks.