Korean 3 minutes Eyeliner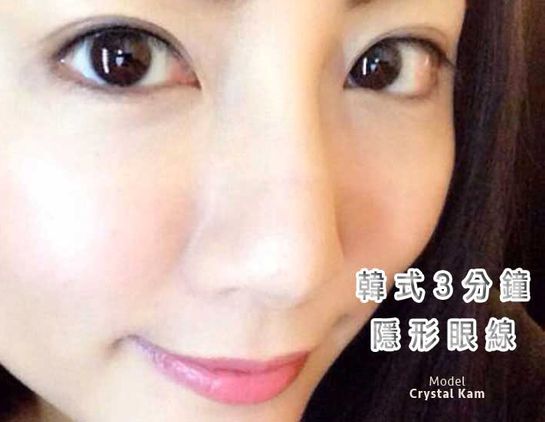 Korean 3 minutes Eyeliner
"3 minutes Eyeliner" takes only 3 MINUTES. The unique techniques in Hong Kong. Quick and No pain.
Include 1 retouch procedure(s) within 12 months

What special?
Felle Beau got the unique technique in Hong Kong, different from other eyeliner tattooing takes almost half an hour, Korean 3 minutes Eyeliner only takes 3 minutes* for one eye. Less irritation, more comfortable and better results.
Special fine needle is used to fill up eyeliner and uaually last for 3~5 years.
Process
Consultate with client and design the eyeliner

Apply soothing cream for 10 minutes to minimize discomfort

Apply pigment on eyeliner,

usually 3 minutes* is need for one eye.


*It may take longer time for special case.

  
Will swollen eyelids appeared?
50% chance of slightly swollen will appear, like puffy eyes after crying. It usually will be fixed after several hours or maybe in next day. But in some cases, puffy eyes will appear at the next day after procedure for several hours only. You are suggested not to drink water in 4~5 hours before sleep to avoid the swollen eyelids appeare.
Is it hurt?
Not like the old style eyeliner tattooing takes almost half an hour that cause skin damage, Korean 3 minutes Eyeliner only takes 3 minutes. We will apply soothing cream before procedure to reduce discomfrot and you will feel a little bit itchy on eyelid only.
How long does it take for the whole procedure?
The whole procedure will take around 30 minutes, but it takes only 3 minutes for one eye to put pigment on eyeliner. We will provide several eyeliner design for you to choose the best you think.
How long does it last for?
The eyeliner tottoo will last for around 5 years and color starts to fade after 5 years. The package included 1 retouch, can be used within 1 year, no extra charges.